Getting Started
In this short guide we will Download and install Obscene Studio, then activate it with a free license. It is all you need to transform your live stream forever.
Download and Install Obscene Studio
Install Obscene Studio in the computer running OBS Studio, for the simplest configuration
Read about Typical Obscene Studio Setups for other configuration possibilities.
Launch Obscene Studio after Installation completes.
Installing your license
When you first launch Obscene Studio, you will need to install the application license.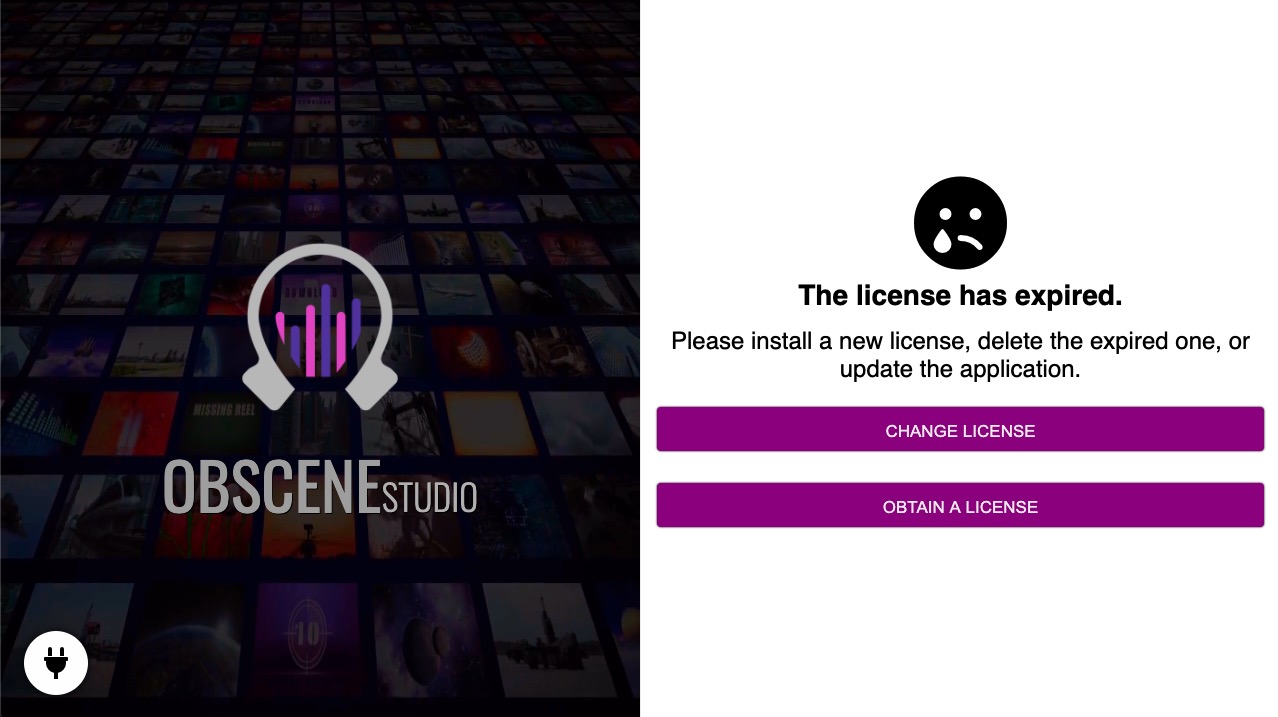 If you don´t have a license, you can obtain a free or premium one by pressing the button "OBTAIN A NEW LICENSE". The page that opens in your browser also contains free trial licenses.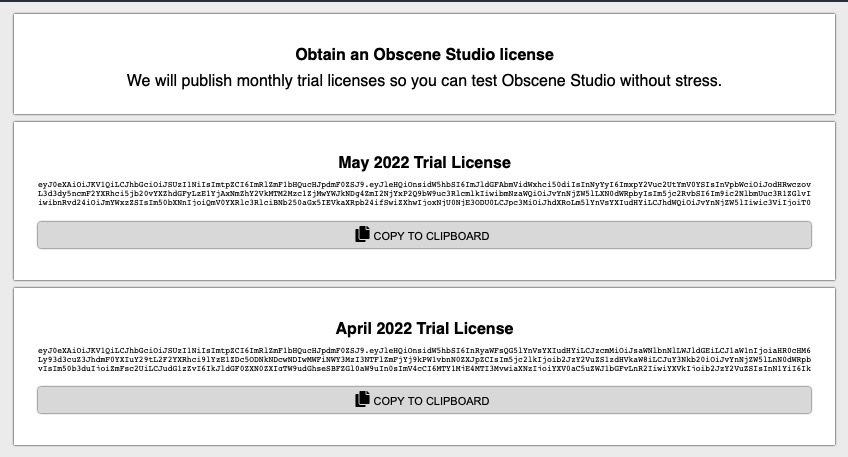 In any case, you do have a license now :) - just press "CHANGE LICENSE" Button, and paste your license on the box.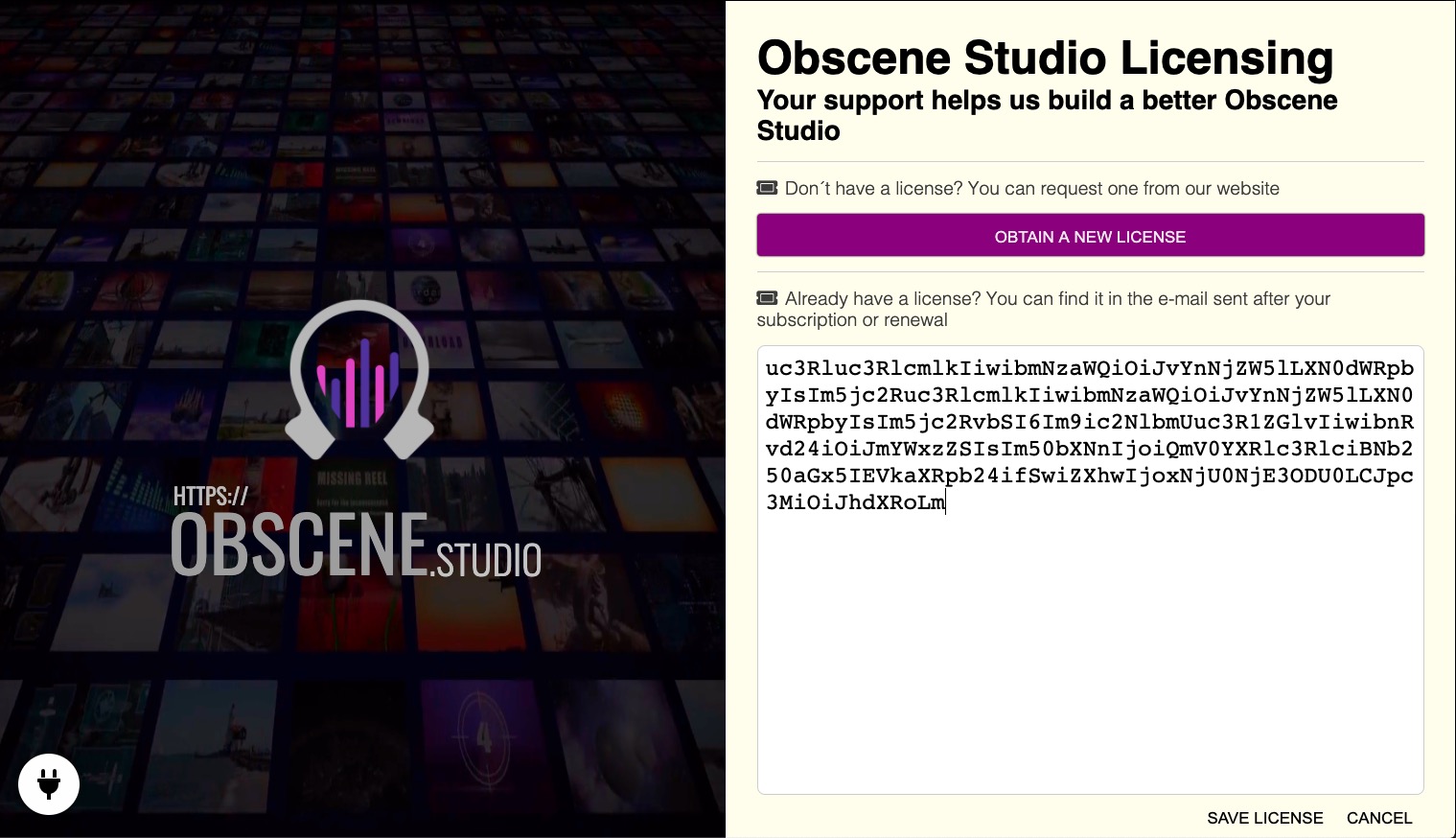 Once the license is accepted, the Obscene Studio Initial Screen is displayed. We are all set !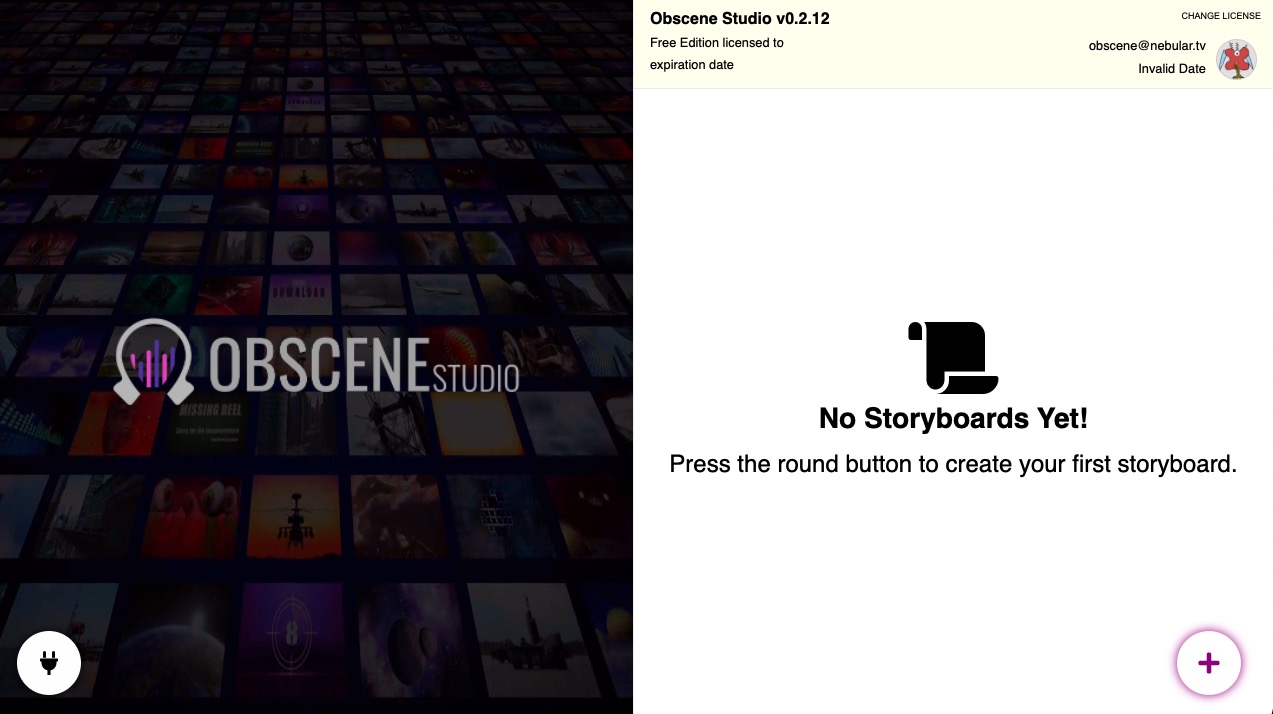 Next Steps
You are all set to start using Obscene Studio! It is time to Create your first storyboard.