Using Obscene Studio
At this point, you have successfully installed and activated Obscene Studio, as explained in the previous section Getting Started.
Now it is time to run the application and create your first project.
Create or load a Storyboard
When you start Obscene Studio, the initial screen is displayed.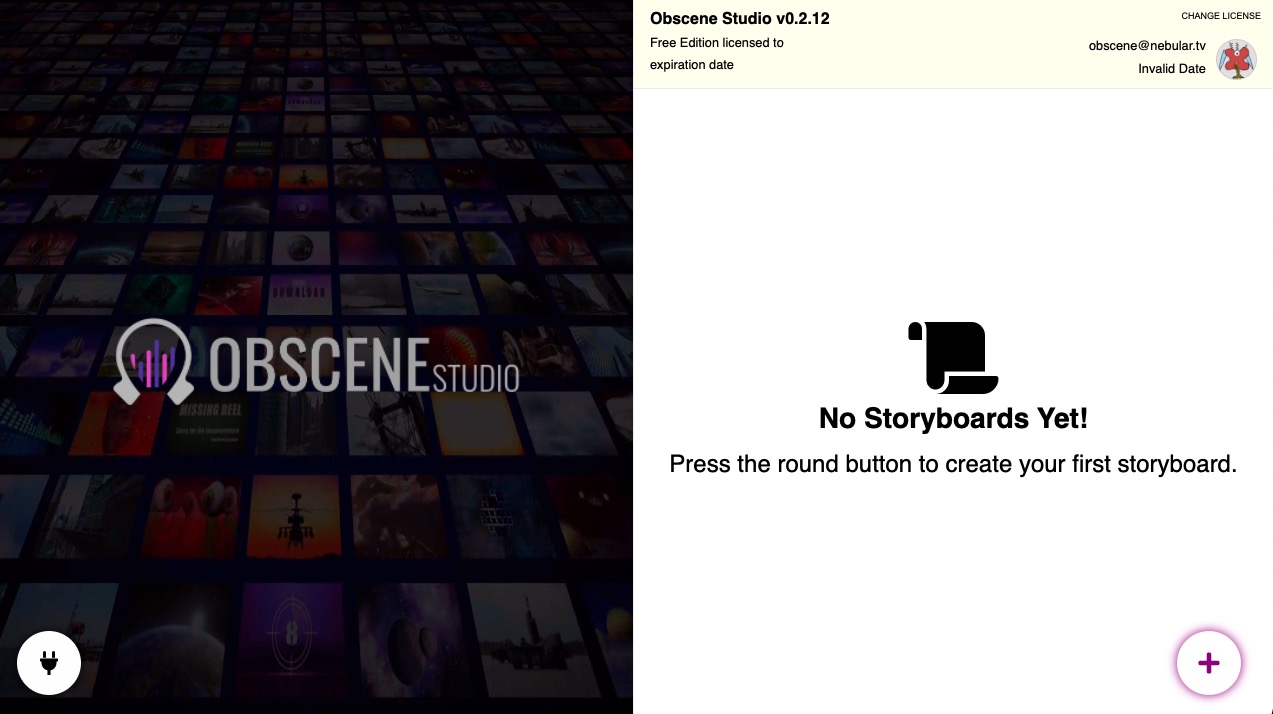 If it is the first time you run the application, you will not have any Storyboards created yet.
The Storyboards are your different projects. Each storyboard contains its own scenes. You can create as many storyboards as you need, depending on the topic, what you are streaming, etc … and quickly change the active storyboard while streaming, if neccessary.
for example, you can have one or several Storyboards for video reactions, others for live-streaming a specific game, another one for reviews and featured content … your needs and imagination are the limit
Creating your first storyboard
Create your first storyboard by pressing the big floating "+" button in the screen above.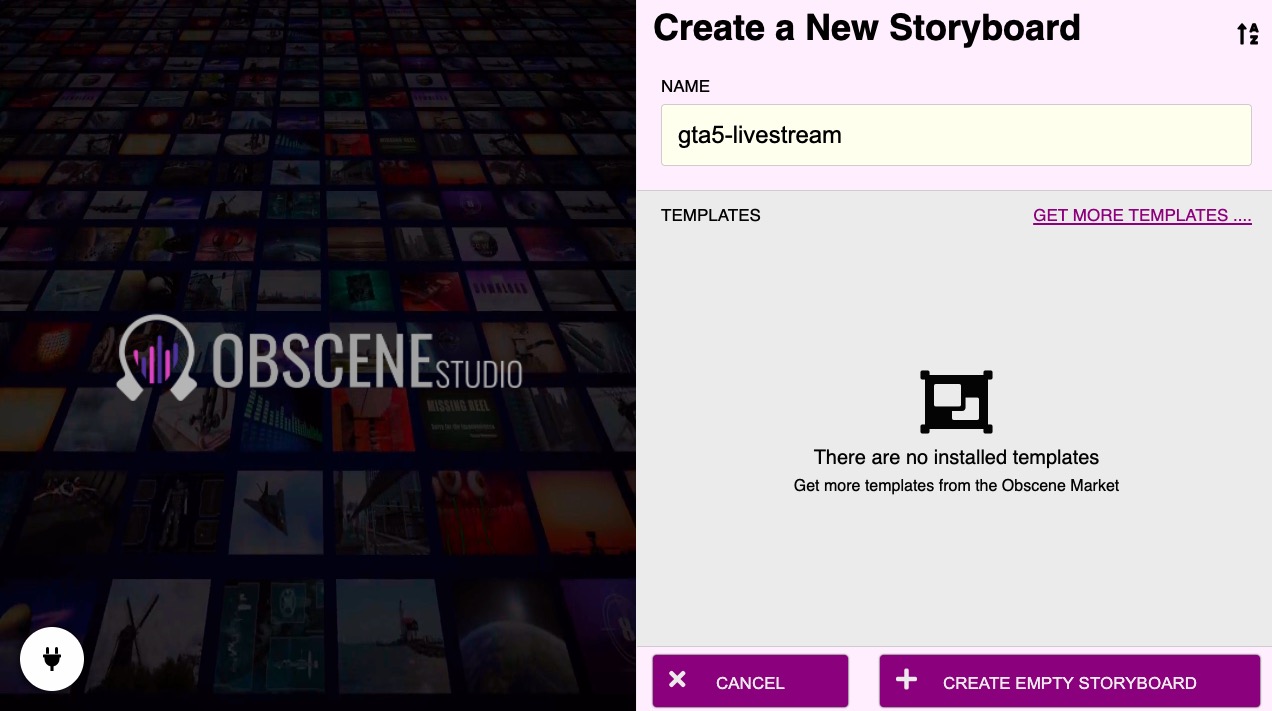 Just type a name for it, for example your channel name.
You can then decide to create an empty storyboard, or use an existing template.
The first time you run the program, there will be no installed templates. If you press "GET MORE TEMPLATES", you can then download and install some from the Obscene Market. Don´t worry - despite the name, most stuff is and will be free!
Installing a new Template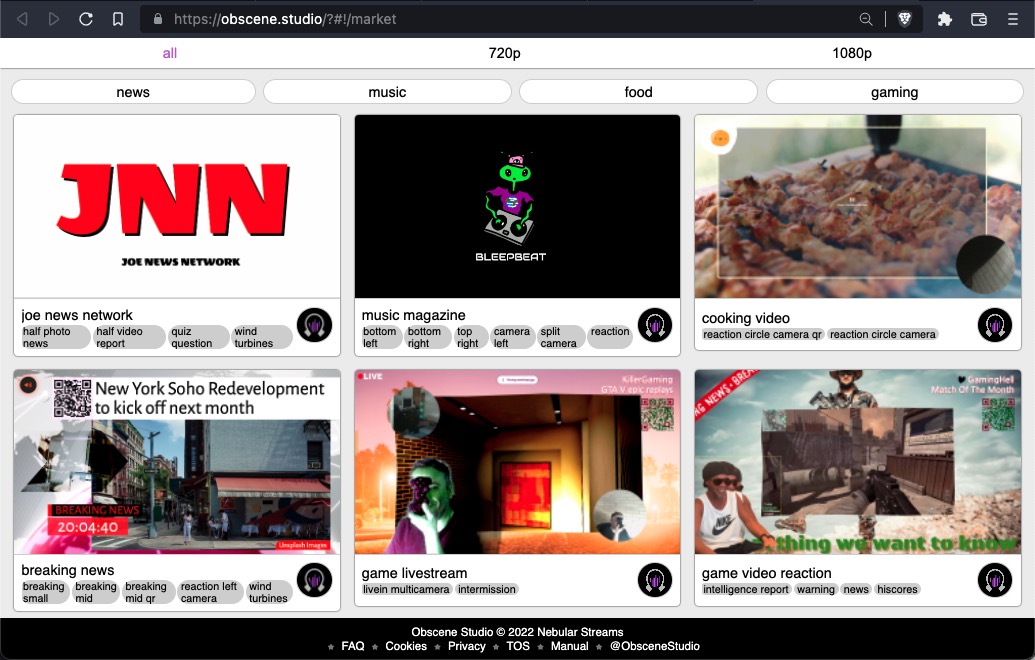 The Obscene Market contains at the moment just a bunch of very basic templates, but will be hopefully full of awesome contributions!
Select a template you like to see its details and download it: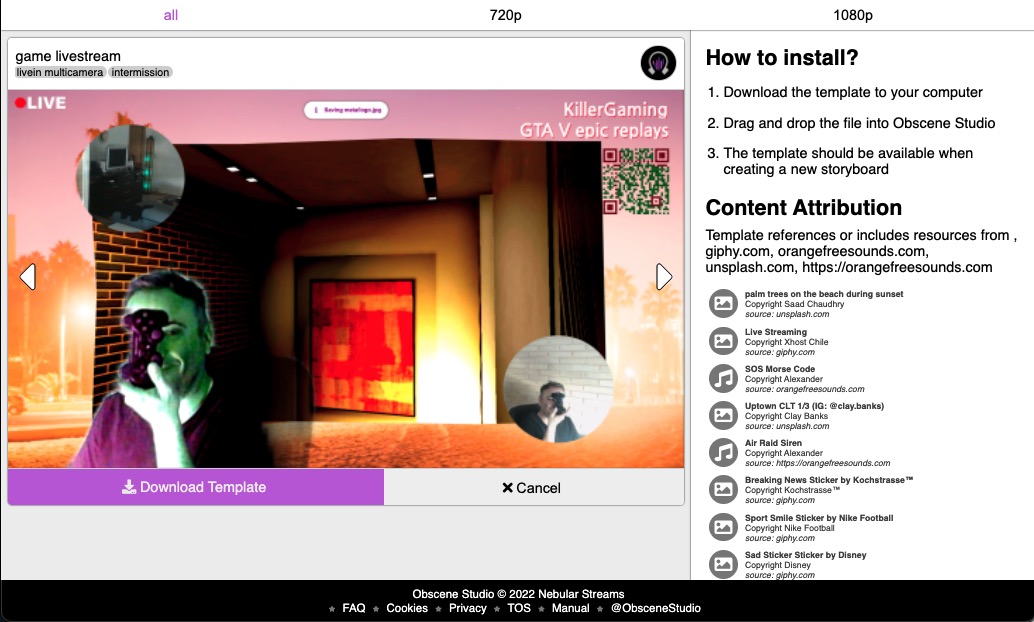 After downloading the template
drag it from your downloads folder into the running Obscene Studio Application.
re-enter "Create a new storyboard" if not already on that screen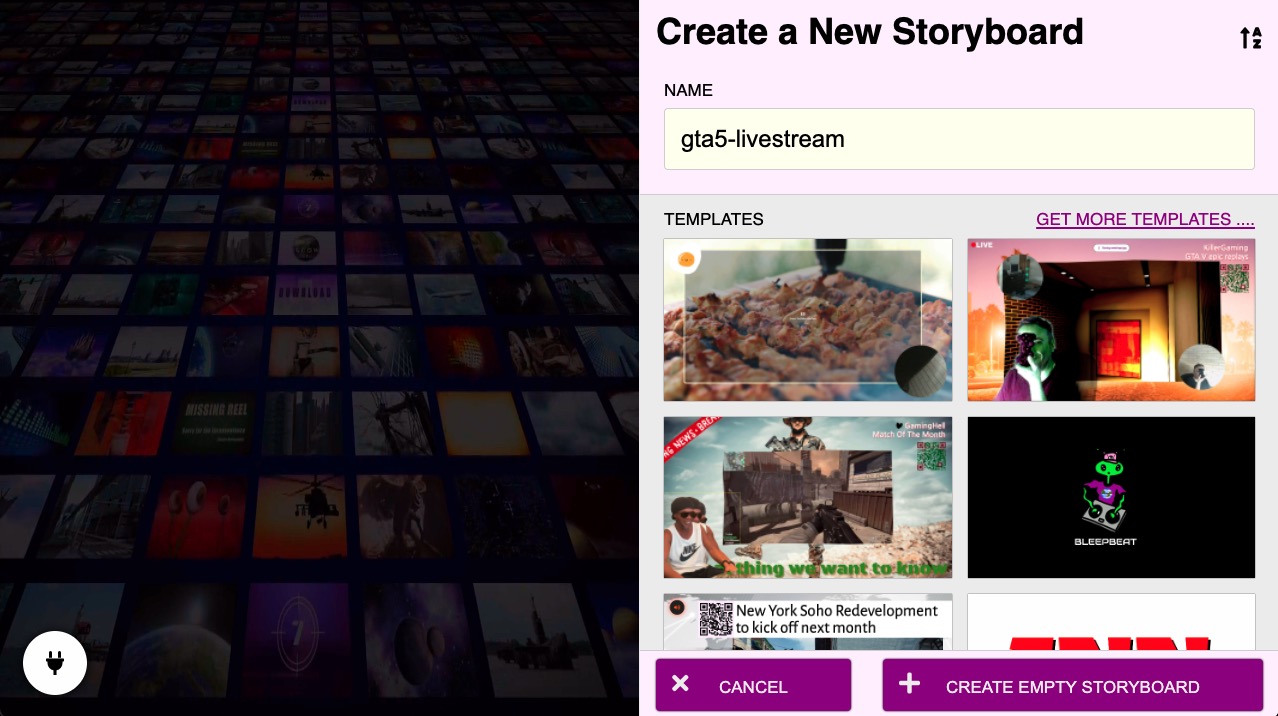 The screen will now display your new installed template, and you can create your new storyboard using it.
Just click on the template to select it
Then press the button "CREATE".
Things you learned in this page
You now know how to:
Create a new Storyboard from scratch or using a template
Install new Templates from the Obscene Market
Or continue your work by selecting a previously saved storyboard.
Next Steps
Learn about basic usage in the Workflow guide.