The Multi-Text Box
A Multi-Text Box or Ticker can cycle between several messages automatically, at the speed of your choice, or manually, with a mouse click or MIDI Button. You can define animations to use during the transition, and use any typeface or property of the regular Text Boxes (Clipping, shadow …)
Multi-Text Box
You can create Multi-Text boxes by pressing the button.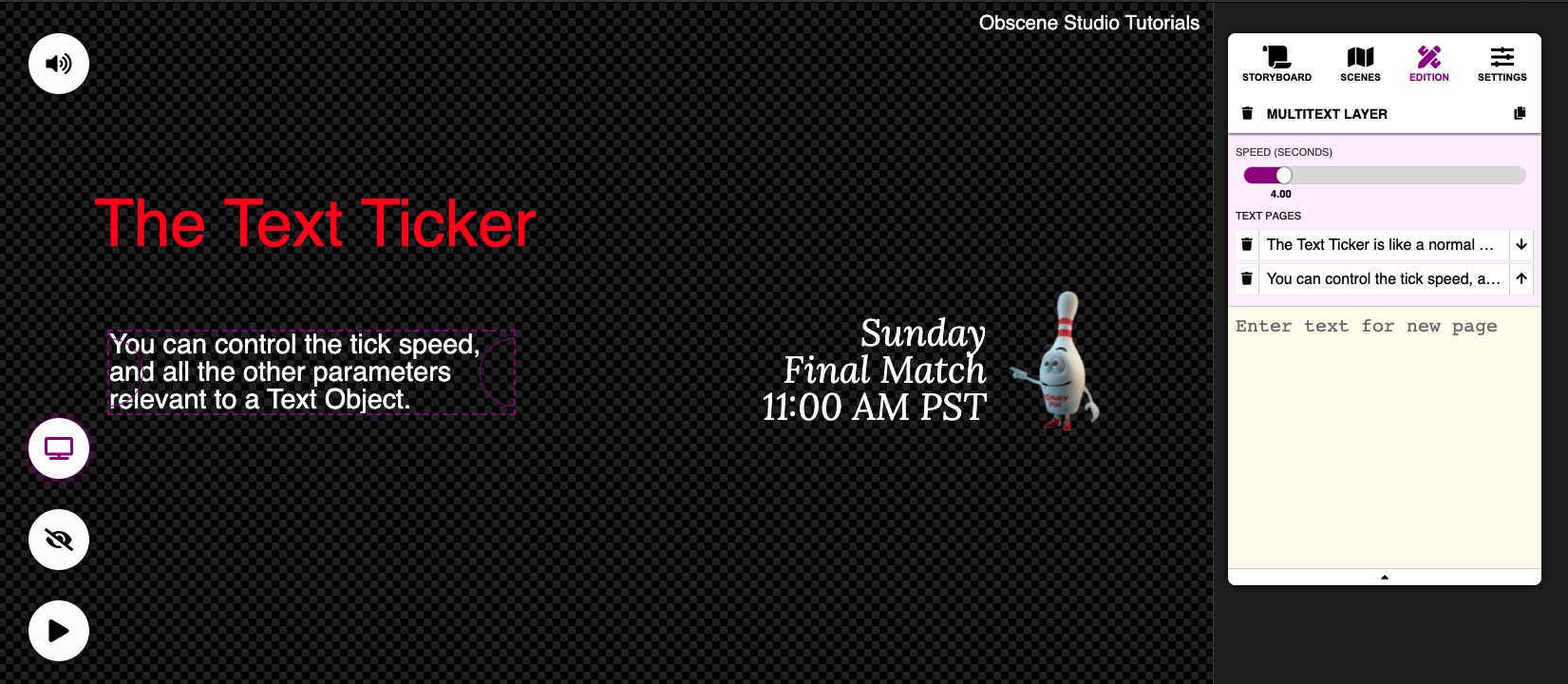 Multi-Text Properties
Multi-Text boxes have thhe rest of properties as a regular Text Box, except the Text Scripts. Multi-Text Boxes cannot be scripted.
Multi-Text Content
In the Content Subpanel of the Side Panel you can find the Timer and the List of Messages to display in the Multi-Text box.
The Multi-Text Timer
Set the Timer if you want the Multi-Text to switch the messages in a loop.
If you don´t set a timer, this Multi-Text will be interactive, and controls to switch the Items will be displayed in the Current Scene Controls..
The List of Messages
You can reorder or delete messages by dragging the handle.-
You can edit a message clicking on it, or add a new message when no message is selected.
Related Links